- Standard Nikon TE2000-S -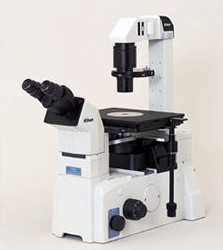 - TE2000-S with optional equipment -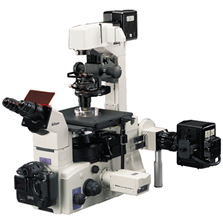 Nikon TE-2000S microscope including:
The Eclipse TE2000S is an advanced inverted microscope for live cell research. It's exclusive CFI60 optical system yields excellent resolution with high numerical aperatures and longer working distances. It's the first inverted microscope to take full advantage of and utilize the infinity space.
• Various options are available with unit.